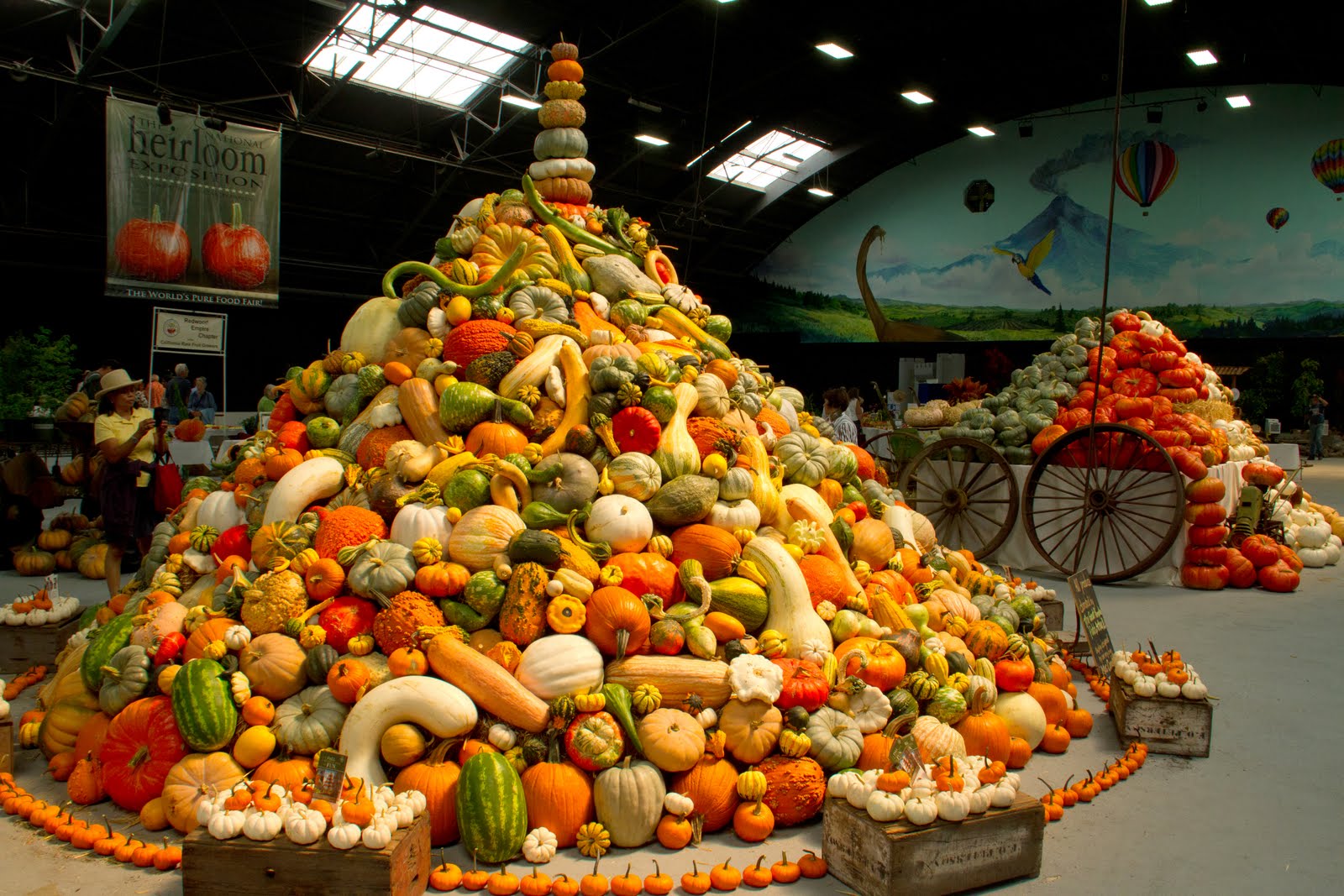 Smart Gardener was very fortunate to be part of the first Heirloom Exposition in 2011. Even with Baker Creek's history of putting on events like this back in Missouri, I could tell by the materials, the ads, the vendors and the speaker list, this was not going to be a regular "trade show" or even "county fair". This was going to be something very different.
The night before the show opened, after we had finished setting up our booth, we walked over to the large space reserved for displaying produce. As we entered the hall we found ourselves gasping as we stood in front of a towering pyramid made up of every kind of  squash you can imagine — big, little, crooked, round, yellow, orange, white, green and blue. Many pictures have been taken of this amazing collection, and throughout the three days it came to represent the bounty, creativity and delight the Exposition stood for in its first year.
For us, the three days were a wonderful mixture of meeting new people, talking vegetable gardening, running off to get a freshly scooped ice cream cone or finding time to sit for a while to hear a speaker or listen to some music. What stood out the most and consistently over those three days was this overwhelming sense of pride, happiness and hope we all had and shared as a community coming together to collaborate and celebrate. We had come from around the country (and around the world) to celebrate life and the affirmation of it through our foodshed – unique seeds, fruits, animals and foods that are all part of the cycle. I was struck by how empowering it felt to be around this many truly happy people, and for three whole days no less.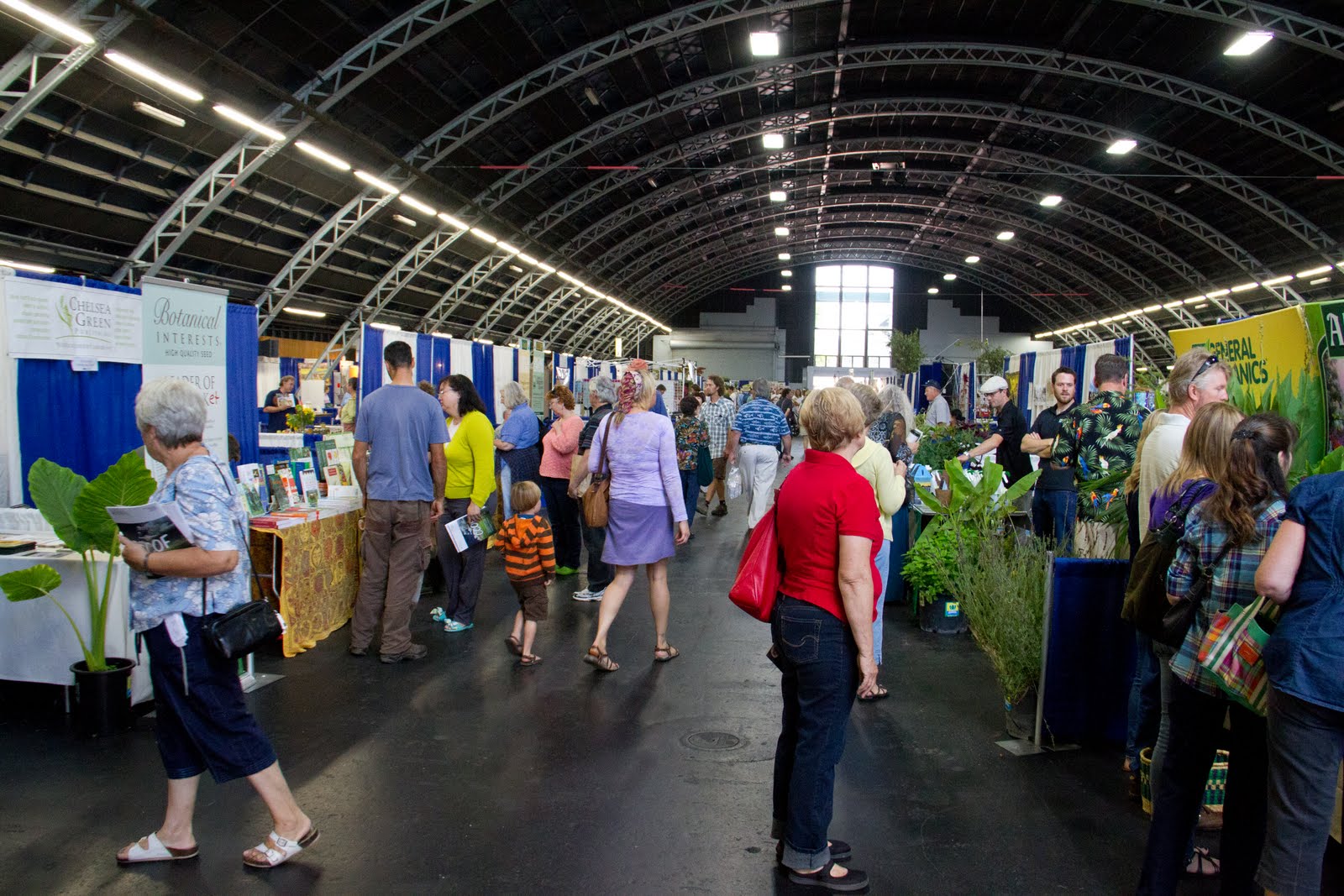 I had an aha moment while talking with an older couple. They told me their children had recently moved out of the house but they were still going to grow as big a vegetable garden as they ever had. I asked why. Oh, they said, so we can give most of it away to our local senior center! It made such perfect sense on so many levels – our gardens are about who we are and sharing food from that garden is a joyful gift.
Our team from Smart Gardener will be there again this year, soaking it all up and becoming even more committed to our goal of helping people to simply grow their own food. I'm pretty sure this year will be a bit more crowded and even a bit more wondrous. I am also pleased to announce I will be speaking this year. If you're attending the expo, I hope you will come hear my talk about using technology to support and build local foodshed.
It's not hard to envision a time when it will be a necessity to return to being our own food producers. How can we use technologyintelligently to get there faster and make it easier? How can we integrate home food production into our busy lives? What are some of the new ways technology can support our participation with others in our local foodshed?
We have a lot of work right ahead of us fighting the good anti-GMO fight.  This Heirloom Exposition is the perfect venue to engage and energize ourselves. Many thanks to Baker Creek for giving us such a glorious, unified opportunity.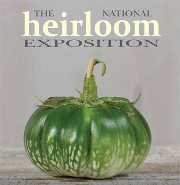 We're excited about attending the 2012 National Heirloom Exposition in Santa Rosa, CA, September 11 – 13!  Our founder Kristee Rosendahl will be speaking about the benefits of using digital tools in support of local foodsheds. And to help our fans get excited, we're giving away loads of goodies over on our Facebook page! In addition to our daily giveaways of Smart Add Ons and Smart Gardener market bags, on September 10, two lucky gardeners will win a three-day pass to the expo!