Note: The Smart Gardener team is using this Andesite Mineral Complex
™

in our own gardens and can absolutely see the difference. When we come across a great product (especially one you are not going to find at your local Home Depot or even your local nursery) that we believe in, we want to let you know about it.
Re-Mineralize Your Garden To Grow Healthier, More Nutrient-Dense Plants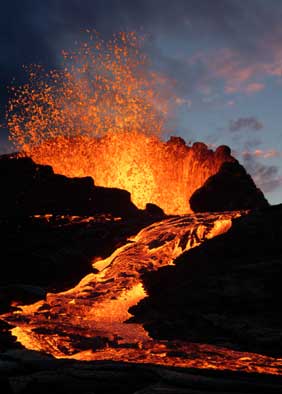 Nature has been re-mineralizing the soils of the earth through volcanic eruptions and sedimentation since the beginning of time. Volcanic eruptions scattered valuable minerals from deep within the Earth, while wind, rainfall and rivers helped redistribute them to areas around the globe. Glaciers also played a major role throughout the Ice Age by pulverizing rock and blending it into the Earth's soil.  Prehistoric plants were rich in minerals due to the abundant supply available in the soil.
However, these valuable minerals have been significantly depleted in most soils over the years due to over-farming, erosion and other factors and as a result, plant life, soil health and bio-diversity have suffered.  Today's soils contain no more than 16-20 minerals on average compared to 80-100 minerals millions of years ago.  Without these natural minerals, plants become weaker, require more water, produce less, contain lower nutrient levels and are more susceptible to stresses, pest infestation and other issues.  This lack of minerals in our soil also has a direct impact on the quality of the food we consume today.
Minerals And Your Health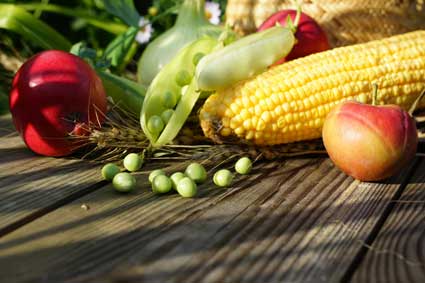 Minerals are the building blocks of a healthy body.  Minerals are present in virtually all of the cells in the body and help ensure that our internal systems function effectively and efficiently.  Minerals help the body build new tissues, balance pH, release energy from food and regulate a variety of other body processes.  The human body needs at least 45 – 60 different minerals for optimal health. However, on average only 8 minerals are available in any kind of quantity in most of the food we consume today – including fruits and vegetables.
Dr. Apsley states that "… that properly grown organic produce, in soils heavily re-mineralized with rock dust, are the key to health and longevity.  These are the only kinds of real foods that satisfy the hidden hunger plaguing the vast majority of people today".
The good news is – if you are growing your own food, there is something you can do about this: re-mineralize your soil.
Plants Need More Than Just N-P-K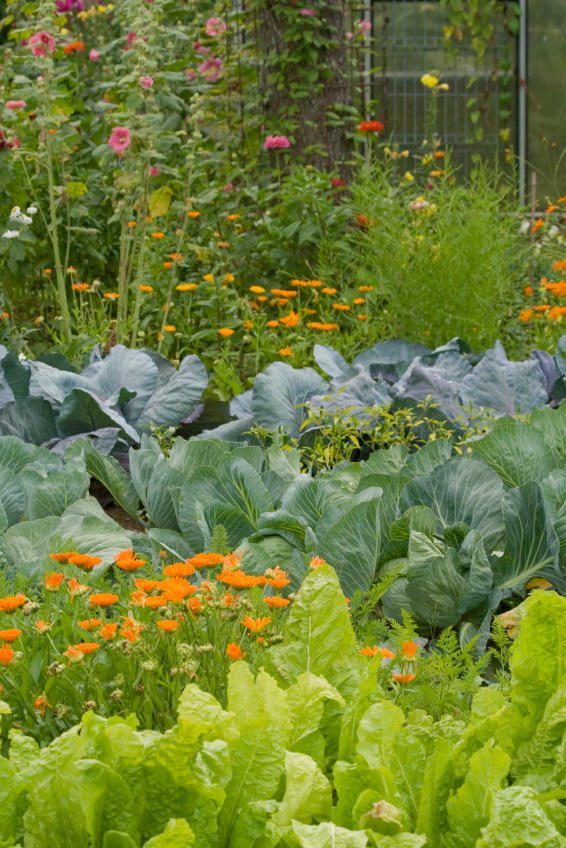 Although N, P & K (Nitrogen, Phosphorus, Potassium) are important, many growers focus solely on these inputs and overlook many of the 90+ natural mineral elements that are key contributors to plant and soil health. Elements like cobalt, sulfur, copper, manganese, boron, carbon, molybdenum, calcium, magnesium, zinc, silica, iron and others also play a very important role.
Plants produce vitamins, amino acids and varying amounts of fatty acids if they are grown in soils containing abundant minerals.  If the proper minerals either do not exist in the soil or are "locked up" and therefore unavailable to utilize, plants cannot achieve their full potential.  In the case of edibles, this lack of minerals also translates to a lower nutrient-density and lower brix (sugar content) levels in their production.   Microorganisms, which also play an important role in healthy soil, feed on minerals and organic matter to create humus, humuc acid, potassium, phosphorus, nitrogen and other trace elements.
Re-Mineralization Offers Several Benefits to Your Garden Including:
Providing a slow, natural release of elements and trace minerals

Improving nutrient uptake of plants

Increasing yields

Enhancing flavor in edibles

Encouraging earthworm and microbial activity in soils

Improving brix (sugar content) levels in plants
Producing more nutrient-dense edibles
Improving resistance to insects, disease, frost and drought
Improving Cation Exchange Rates in soils
Helping balance soil pH levels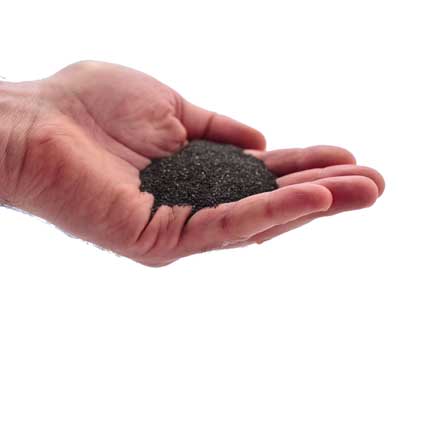 Smart Gardener can now help you re-mineralize your soil by offering Andesite Mineral Complex™ – a unique mineral blend containing broad-spectrum essential and beneficial minerals and trace elements.  Andesite is available in three different sizes to suit all types of growers and gardeners.  Click here to learn more or to place an order.