July is National Blueberry Month, and we're celebrating with lots of great information and recipes.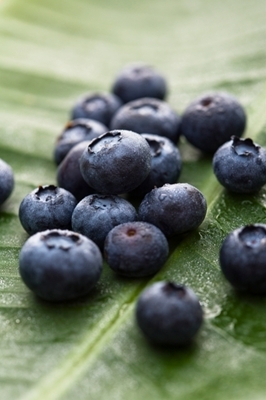 Blueberries are native to North America, and are related to cranberries and bilberries. While people have been harvesting wild blueberries for centuries, it wasn't until the early 20th century that garden varieties were propagated.
Growing blueberry plants is relatively easy, and they make a lovely addition to your yard or garden. They grow as a shrub, and are often planted in containers because they require a bit more acidic soils than most plants. Blueberry bushes are attractive year-round. In the spring, their delicate flowers attract bees, and in the fall, their leaves turn a brilliant red.
These delicious little berries are jam packed with vitamins and nutrients, making them a tiny powerhouse of sweet goodness! They're high in manganese, vitamins C and K, and many cancer-fighting phytonutrients.
While growing blueberries is relatively easy, picking the right plant for your garden might be a bit daunting. There are several things you need to know to select the right variety for your garden: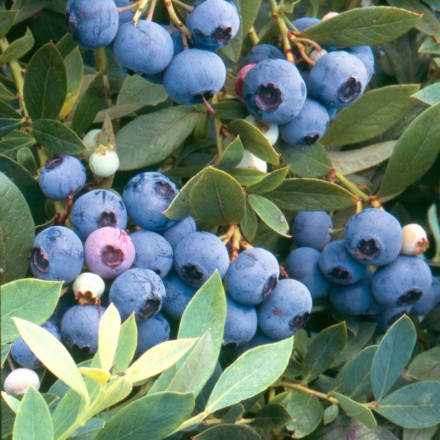 Highbush and Lowbush
Highbush blueberries (V. corymbosum) can grow to be nearly 8 feet tall. They also produce some of the largest, juiciest berries, which is why they are the foundation of the blueberry growing industry. The highbush variety was first grown as a commercial crop of the early 1900s when Elizabeth White and Frederick Coville of Whitesbog, New Jersey, began identifying superior wild plants and developing improved cultivars. To grow well, these varieties require an acidic soil and a fairly long chill period. Some popular varieties to consider are Chandler and Legacy.
Lowbush blueberries are low growing varieties and are descended from V. angustifolium. Like many Highbush varieties, they are often simply superior cultivars of wild plants. Their diminutive size make them ideal for smaller gardens, and some can even be grown in small containers, like the Top Hat. The berries tend to be small but quite flavorful. They also need a long winter chill period and acidic soil to do well.
Northern and Southern
Most Highbush plants are Northern varieties, like Blueray, and have been cultivated to grow well in the colder, northern regions. These varieties require at least 1000 chill hours. They are primarily self pollinating, and can be grown as solo plants, but tend to bear more and la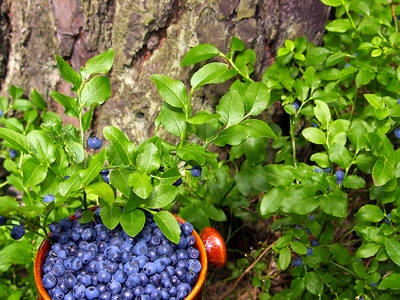 rger fruit when planted with a second variety. These northern varieties require more acidic soil than many southern varieties.
Southern Highbush blueberries are hybrids of the Northern varieties that have been bred with various southern wild species (V. ashei , V. darrowi). They can tolerate some heat and mild winters and do well in warmer and drier areas. There are even some varieties with chill requirements as low as 100 hours, with most ranging from 200 to 500 hours. Southern Highbush do require at least two varieties for cross-pollination, but their soil requirements are less stringent than the northern varieties. Some favorites are Jewel and Misty
Early-, Mid-, and Late-Season
Depending on the type of plant and growing conditions, blueberries can be harvested any time from May to August. Early-season  plants, like Reka and O'Neal, as you would imagine, typically bear fruit earliest in the season, with Mid-season plants, like Bluecrop and Emerald, coming in around June, and Late-season berries, like Sunshine Blue and Chandler, ripening in July and August. If you plant a several of each, you can have fresh blueberries all summer long.