This week, June 18 – 24, 2012 is National Pollinator Week
which was initiated and is managed by the Pollinator Partnership.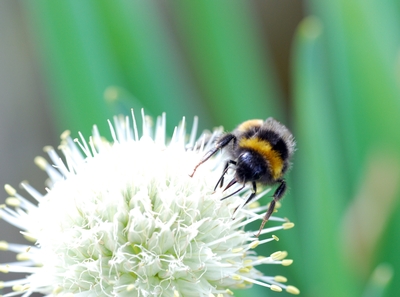 Pollination and pollinators
As you probably learned in grade school, pollination is vital to the successful reproduction of most plants. Flowers and bees and pollen, and all that good stuff, right? Grains of pollen are transferred from the stamen to the pistil, and voilá a seed is produced!
But pollination is rarely that simple. Not all plants are pollinated by insects. Some, like corn, are pollinated by the wind, while others, like peas, are self-pollinated. There are even plants that are pollinated by water!
That said, most plants do require a pollinator to help with the fertilization process. Did you know there are over 200,000 species that act as pollinators? And they're not all bees! There are bats, hummingbirds, and even small mammals which play a role in the fertilization of many plants.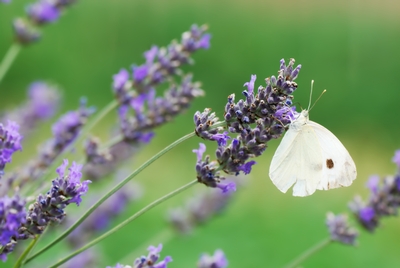 Other insects often act as pollinators as well. Butterflies, wasps, ants, beetles, and moths all serve an important function in their local ecosystems, pollinating plants, as well as controlling pests, and adding to the biodiversity of the region.
While quite a bit of attention has been given to the plight of honey bees, justifiably, it is important to remember that they are not native to the Americas. Instead, many plants and animals had developed a complex relationship ensuring the continued survival of both. These pollinators are often keystone species — they are critical to their ecosystems.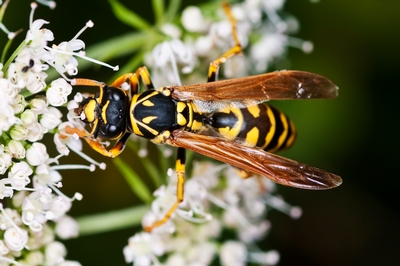 As gardeners, we are well aware of the the importance of pollinators. What good would all our hard work tilling the soil, starting the seeds and staking the tomatoes be if the flowers simply fell off, unfertilized? Can you even imagine a world without tomatoes? Do you want to?
Creating a safe haven for pollinators
Eliminate Dangers: Pesticides are one of the most dangerous threats to pollinators. While designed to control the populations of species considered to be pests, the chemicals involved have a negative impact on all insects and some animals as well. Reducing or eliminating pesticides in your yard and garden is the best thing you can do to improve the health of all the animals, including pollinators who may visit your plants.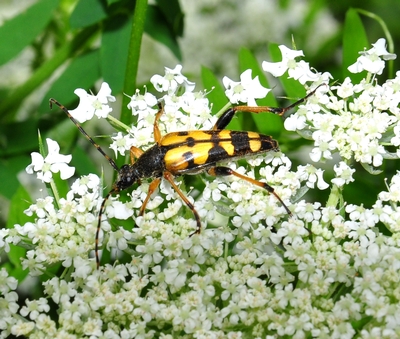 Provide Food: Plan your garden so there are always some plants blooming, providing pollen and nectar nearly year-round. In the garden, you can plant perennial flowers that bloom at different times, attracting pollinators to your other plants regularly. In particular, you may want to favor heirloom or old-fashioned varieties, since many modern plants have been bred solely for color and have lost the scents and, in some cases, even the pollen needed to attract pollinators.
Include Natives: Since many pollinators are native species, it might be a good idea to create a pollinator-friendly space in your yard, making sure to include native flowers and other plants, which will give them the food and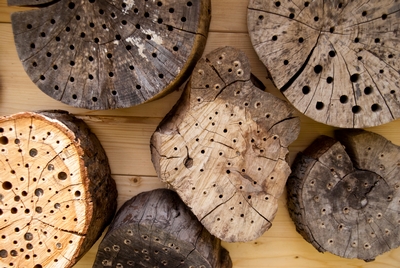 habitat they require. If you're unsure about what may be a good list of plants to include, you may want to reach out to yourlocal Master Gardener group or agricultural extension program to see what plants they recommend.
Give them a Home: In addition to providing native plants for habitat, you should consider installing "houses" for pollinators. If your garden is large enough, you may want to build a bat box, to attract bats to your yard. Besides providing pest control for mosquitoes, you would be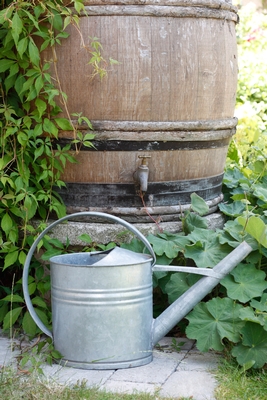 aiding an endangered species. For smaller gardens, building an insect hotel is a wonderful idea. Wood blocks with small holes, open patches of mud, or a collection of plant stems would attract many native bees and other pollinators.
Water them Well: Pollinators, like most all living things, need water to survive. Many older gardens come already equipped with dripping faucet, but if yours doesn't, you can create other watering opportunities by suspending a milk carton or plastic bottle with a pinhole in the bottom and allowing water to slowly drip out, selecting a patch of yard to overwater so that it pools and puddles on occasion, or setting out shallow saucers of water. If mosquitoes are a concern, you can fill the saucer with stones.