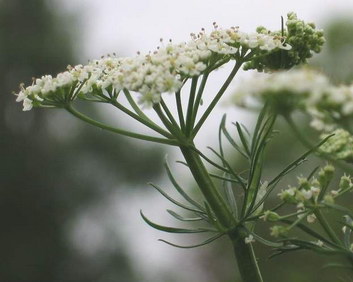 Native to the Eastern Mediterranean, Cumin is the dried seed of the plant Cuminum cyminum that is so great it was even mentioned in the Bible (Old Testament and New Testament). Its first documented cultivation was along the Nile River Valley over 4,000 years ago by the Egyptians. Through trade and exploration cumin seeds have dispersed around the world as many people have become intrigued by the spice's earthy, warm flavors. Spaniards are responsible for bringing cumin with them to the New World, where it is now one of the top 10 spices sold in the US.
Cumin has been seen in numerous meals from Asia to the Americas. Indian and Pakistani cuisines commonly add this aromatic spice to dishes, such as Chana Masala and Samosas. Even the popular spice blend, Garam Masala, has been known to have cumin in it from time to time. My favorite way to use cumin in the kitchen is for carne asada. Literally translating to "grilled meat," carne asada is a common protein found in many carnicerias in Central America and taquerias in North America. Below you will find a recipe just in time for the grilling season!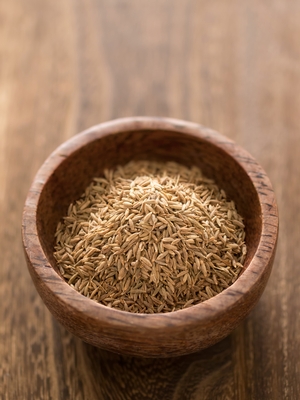 Carne Asada
2 tsp cumin seeds
1 jalapeño pepper, seeded and minced
(use gloves!)
4 garlic cloves, minced
2 limes, juiced
1 large handful of cilantro, chopped leaves and
stems (stems have more flavor than leaves!)
2 tbsp white vinegar
½ tsp white sugar
½ cup olive oil
2 pounds steak, flank or skirt
Salt and pepper to taste
1. Toast cumin seed over a dry skillet on medium heat. Keep the seeds constantly moving while toasting, until slightly darker in color and more aromatic (about 1 minute). Grind cumin in a spice grinder, or in a mortar and pestle.
2. Stir in sugar, herbs, and spices to oil, vinegar, and lime juice in a large bowl or baking dish. Add some salt and pepper to taste. Pour over steak in the baking dish, or submerge steak into the bowl, making sure the steak is covered by liquid. Cover with plastic wrap and refrigerate for 1 – 4 hours.
3. Preheat grill to med-high heat, or high heat if cooking on a stove top–if cooking on the stove, a cast iron grill pan works best. Brush grates or pan with a little olive oil to prevent the meat from sticking.
4. Remove steak from marinade. If cooking on the stove, it's best to remove excess marinade as it can burn and smoke easily. Sprinkle some salt and pepper on both sides of the steak, and place on the grill. Grill on both sides until medium-rare to well done, depending on your preferences.
5. Remove steak from the grill and allow to rest for 5 minutes. Cut across the grain on a diagonal to make thin strips.
Making It A Meal:
Warm tortillas for tacos or burritos. Top it off with pico de gallo with fresh cilantro and tomatoes from the garden!
Encourage creativity: have a taco night! Supply diners with tortillas, carne asada, grilled veggies (onion and zucchini are a great choice), rice, beans, salsa, guacamole, tomatoes and lettuce from the garden, queso fresco, and sour cream.