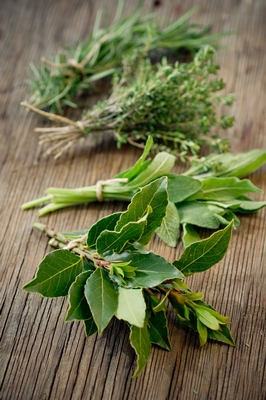 When Herbs launched, 15 herbs were available to add to your garden. Now we have over 30 varieties of herbs available to browse through–with more varieties added this week. We would like to introduce Lemon Verbena and Bay Laurel to you and your Smart Gardens.
Bay Laurel
Native to the Mediterranean, the Bay Laurel (Laurus nobilis) may have more stories and traditions than any other culinary herb I know of! In Ovid's Metamorphoses, he tells the story of the young Daphne turning into the Bay Laurel to escape from Apollo. Daphne is the Greek name for Bay Laurel, and the tree is also a symbol for the Greek God, Apollo. Also in Greece, to have a wreath of Bay Laurel is the highest nobility. In fact, the wreath was given as the prize during the Pythian Games, a precursor to the Olympics. It also translated over to the Romans, as a symbol for victory. Hence the words bacclaureate and post laureate, and the phrase "resting on one's laurels."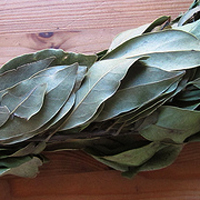 Show off your garden's prosperity by adorning it with a Bay Laurel. Although this tree can get rather tall, yearly pruning and regular harvest can keep the plant small and shrub-like. In fact, Bay Laurel is commonly used as a topiary plant! If your winters are too cold to keep Bay Laurel outside, you can also grow it in a large pot, which you move indoors during the winter.
Bay Laurel is a great culinary herb, and I recommend adding it to any meat, stuffing, beans, soup, or stock you make. It has also been known for medicinal uses, such as alleviating arthritis, lowering high blood pressure. It also makes a great astringent, salve for open wounds, or oil to treat ear aches, bruises and sores.
Important Note: When cooking with whole Bay leaves, be sure to remove them before serving; they can be sharp enough to damage internal organs.
Lemon Verbena
As you may imagine, Lemon Verbena (Aloysia citriodora) is well known for its addition of lemon flavor and scent into culinary dishes, herbal teas, adult beverages, and household cleaning products. Although it sounds similar to Lemon Balm, Lemon Verbena is much different. It is native to South America's Chile and Peru, while Lemon Balm is native to Europe and found along the Mediterranean. Also, Lemon Verbena requires full sun in order to grow well, while Lemon Balm can survive in partial shade. A significant difference for gardeners, is that Lemon Verbena is a shrub, and can grow as large as 10 feet tall in your backyard! While the size may be a bit intimidating, the large harvest and sweet fragrance will not have you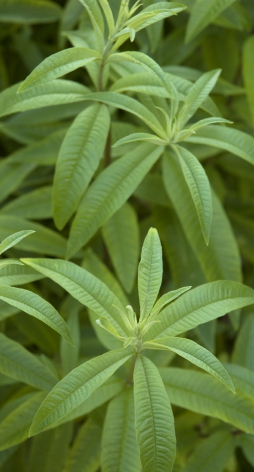 thinking twice about it. You can also limit its growth by growing your Lemon Verbena in a pot. This method is more ideal for those with cold winters, as the plant cannot survive below 0˚ F.
Lemon Pot de Crème
* this recipe will require 6 ramekins or souffle dishes
1 cup water
14 lemon verbena leaves, 2 – 2 1/2″ long (fresh or dried works)
10 lemon peels, 1/2″ wide and 2″ long
6 tbsp sugar
1 1/2 cup heavy whipping cream
6 egg yolks
1 tsp lemon juice
Preheat oven to 425˚ F.
In a saucepan bring water, lemon verbena and lemon peels and to a boil until it reduces by half, about 4 minutes. Whisk in sugar and boil until the mixture is now 1/3 cup. Strain out peels and leaves and return liquid to the heat. Whisk in the whipping cream.
In a separate bowl (that can take heat), whisk your eggs together. Gradually whisk in the hot mixture from saucepan. Stir in lemon juice.
Transfer mixture into 6 ramekins and cover with foil. Put ramekins into a baking sheet, at least 2″ tall on the sides. Add hot water to the baking sheet so that it rises to half the height of the ramekins. Bake until it sets, about 45 minutes.
Remove the pan from the oven and allow to cool in the water. Transfer ramekins into refrigerator and allow to cool for 4 hours, or overnight. Serve chilled with a lemon verbena leaf for garnish.
Lemon Verbena and Bay Laurel are now available to add to your garden. You can find all of our available varieties by Browsing under Herbs: