We have been busy as little bees in the spring time, working on all kinds of new features and plant varieties for SmartGardener.com! Here is just a quick sample of some of the really special plants we've added.
Borage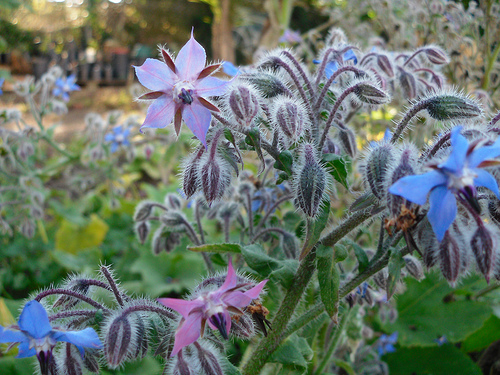 These flowers are great for any garden, big or small. Their beautiful blue, purple, and pink colors make an attractive addition, and they encourage more pollinators to come to your garden. The best thing about Borage (Borago officinalis), in my opinion, is that it's edible! Every time kids come to my community garden, I take them on a tour showing them all the things we grow and play plant identification games with them. During the tour, I would always be sure to stop at the Borage, which is now self-seeding in a sunny spot of our garden. No one could identify it, so when I popped off a flower and put it in my mouth they would all go wild in excitement. Usually the braver children of the bunch will want to taste it immediately, while more reserved children stand back to watch their peers' reactions. "It tastes just like a cucumber!" is a common response, and soon enough all of the kids will join in delight. It's simple moments like these that always make me love sharing my garden with others, and especially children!
Fun Fact: Give drinks a fun twist by freezing the flowers in ice cubes, or use them as a garnish on salads, cakes, or other desserts.
Growing Tip: Grow Borage near tomatoes, as the plant repels a common pest, the Tomato Hornworm.
German Chamomile
Chances are you've probably had German Chamomile (Matricaria chamomilla) in tea. It's commonly thought of as a sleep aid, but has many medicinal uses beyond that. But did you know that it's called "the plant doctor" by farmers?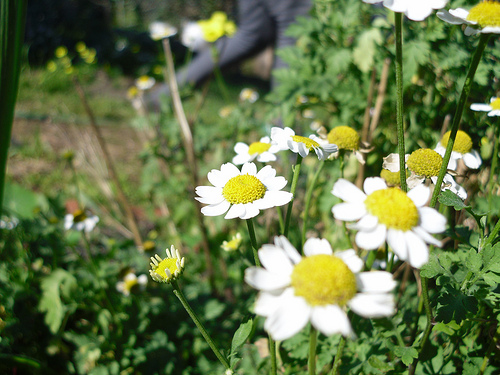 Chamomile can improve the growth and health of nearby plants, and has also been proven to improve the flavor and scent in Mints and Basil. You can also give your plants a "sip" of Chamomile Tea to decrease fungal growth by misting it over seedlings to prevent dampening off.
Growing Tip: Since you'll be harvesting the flowers of the Chamomile plant, try to avoid using any pesticides or sprays.
Important Note: Although it has so many beneficial components, women that are pregnant should avoid consuming Chamomile, as it can cause uterine contractions that can lead to a miscarriage.
Borage and German Chamomile are now available to add to your garden; you can find them by Browsing under Flowers:

Cowpea
If you're like me, you're probably wondering what a cowpea is. That's probably because we commonly refer to this crop as Black-Eyed Peas (Vigna unguiculata subsp. unguiculata) in the grocery store. While they are not as common on US dinner plates compared to other Peas, like Sugar Snap, they are an important staple crop for much of the world. These heat-tolerant, drought-resistant plants have shown that they can perform well in drier, arid climates where other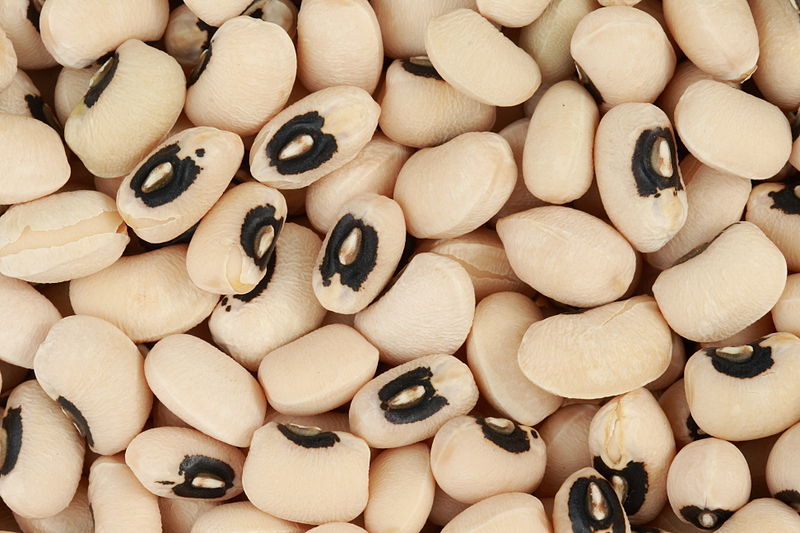 crops fail. For gardeners in the Midwest, Mid Atlantic, and Southern states, this is an excellent crop to experiment with this year! While Black-Eyed Peas are the most commonly known, other varieties are also available. Red Ripper offers growers a red bean with a cream colored "eye," while the Pinkeye Purple Hull variety makes a cream colored bean with a maroon "eye."
Eating Ideas: You don't have to grow Cowpeas for the seed, though. You can harvest it at any time during its growth, using the greens as a potherb, or the immature pods in the same way as preparing snap beans.
Growing Tip: To avoid fungal disease, don't water on the leaves of Cowpeas.
Cowpeas are now available to add to your garden; you can find all of our available varieties by Browsing under Vegetables:

Winter Savory & Summer Savory
Both in the same plant family, Lamiaceae Satureja, Winter and Summer Savory offer chefs a fragrant peppery-thyme flavor that complements meats, soups, and bean dishes. Unlike similarly named Winter and Summer Squash, the savories prefer opposite growing conditions. Winter Savory is a hardy perennial that can survive cold conditions, even down to 10˚ F, and tolerates poor soil. Summer Savory is a tender annual which cannot tolerate any frost, but does like the heat, and requires more maintenance, moist fertile soil, and regular pruning. All that extra work will pay of though, since many agree that Summer Savory has a more refined taste and a less pungent kick than Winter Savory.
Since Summer Savory is an annual, you'll be able to harvest it in your first year, while those growing Winter Savory will need more patience as harvest is slow the first year. While Summer Savory sounds more ideal, Northern climates have too short of a warm growing season to grow it, which makes Winter Savory a good alternative. Winter Savory is also a good option for those who want fresh sprigs year round, rather than only during the warm season.
Planting Tip: In the garden both Savory types are great companion plants as they repel common pests. They are especially good with Beans and Peas, in the garden and on your plate!
Growing Tip: Savory does well in containers, and can benefit from starting off alone, as the plants grow slowly at first and weeds and neighboring plants grow much faster.
Roselle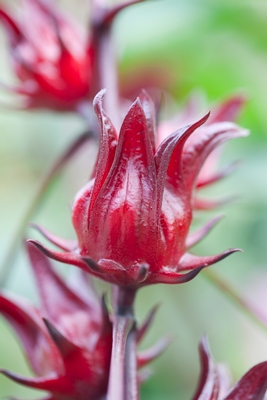 This unique member of the Hibiscus plant is not grown for its flowers, but mainly for the calyxes. The calyx is the collection of sepals, which are the light green parts behind a flower bud. During bud production, the calyx protects the pedals. Once harvested, the calyxes are boiled to create a variety of different drinks, including a deep-red beverage commonly called "agua de flor de Jamaica." The intense color from Roselle (Hibiscus sabdariffa) has made it a common food coloring, especially in drinks labeled as "berry flavored." The flower buds contain natural pectin, so it's also commonly made into a red, tart, plum-like jelly by simply boiling the flowers and adding sugar.
Fun Fact: The plant is actually native to the tropics of the Old World.
Growing Tip: This plant can get to be 3 to 5' tall, so plant it somewhere in your garden where it won't cast a shadow on neighboring plants (unless they prefer the shade).
Winter Savory, Summer Savory and Roselle are now available to add to your garden. You can find all of our available varieties by Browsing under Herbs: