Remember when you were a kid, and the holidays or your birthday rolled around? Remember that excitement about looking through the catalogs and sales flyers, circling the toys you just had to have? And then the excitement as the gift-receiving day got closer and closer, the wonderfully delicious wondering of what would be wrapped up for you?
I think the closest thing to that hopeful anxiety is the feeling gardeners get as they spend the winter months pouring over seed catalogs and making endless lists of what they want to plant this year, and then waiting for the seeds to arrive.
I polled our dedicated staff about what plants they were really excited about growing this year. Proving they're also eager as children awaiting Christmas, they all got back to me right away with a great list of plants that I knew I just had to share with you all as well!
Something new: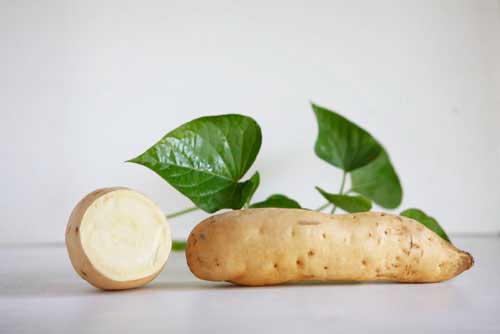 O'Henry Sweet Potato
Kristee: These white-fleshed sweet potatoes are intriguing. Originally grown in the Southeast as an alternative to regular potatoes, they are becoming popular with folks who aren't big fans of orange-flesh sweet potatoes. Their texture when baked is often described as "creamy." They're also less stringy, which means they make wonderful mashed sweet potatoes.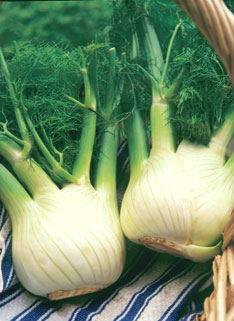 Trieste Finocchio
Bobby: I recently got the Saveur Cooks Authentic Italian cookbook which features a recipe "Finocchio al Burro e Parmigiano" (fennel with butter and Parmigiano-Reggiano). I decided to give this Italian favorite a try. WOW. The bulb's anise-like flavor becomes slightly mild and nutty when cooked with butter, a perfect match for the Parmesan cheese melted over the top. I can't wait to try this recipe with fennel bulbs fresh out from the soil. Fennel has no serious pests or diseases and is so well adapted to San Francisco that is actually a weed in abandoned lots and gardens throughout the city.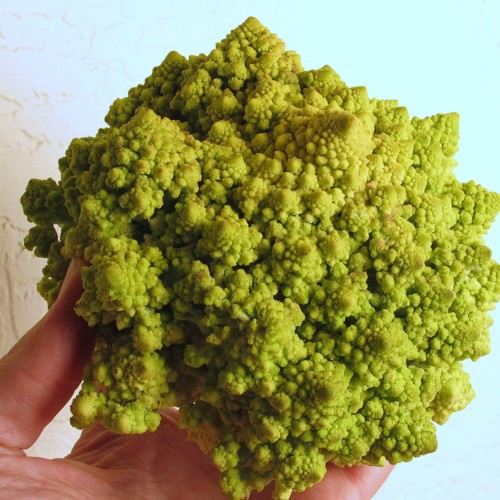 Romanesco Italia
Brittany: I am obsessed with this plant. It is so cool! I can never find it at my local Farmers Markets so I'm just going to grow it myself!
Louisiana Purple Pod Beans
Karen: I usually grow a couple varieties of pole beans every summer, like Rattlesnake & Purple Pole Beans. When I saw that these are drought-resistant, I decided to give them a try. With our Mediterranean climate here in Sonoma County, it's important to save water in the summer. Plus, as a Louisiana-native, the name cinched it.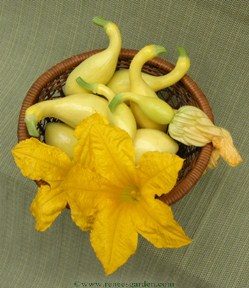 Sunny Supersett Crookneck Summer Squash
Bobby: San Francisco's cool foggy summers makes it a perfect environment for plant diseases. One disease in particular, Powdery Mildew, is a common problem for Cucurbits in the area. Sunny Supersett is resistant to Mildew and it is very early to mature, making it a perfect crop for San Francisco's cool foggy summers. I grew them last summer in a large container and the plants were really productive, providing the usual glut of fruit that summer squash are known for. The nutty flesh of the fruit is at perfection when grilled with olive oil, salt and pepper.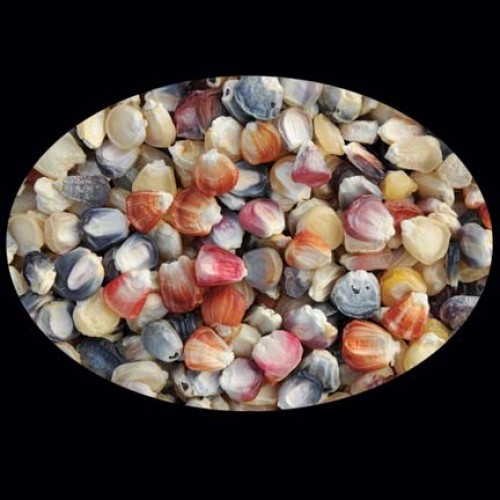 Rainbow Sweet Inca corn
Kristee: This beautiful multicolored corn is sweet, and when cooked fresh,while the colors are still very pale it has a delicious corn flavor. It is also a great variety for grinding into colorful corn meal. And the dried ears make lovely autumn decorations.
Sub Arctic Plenty Tomato
Frank: One of the hardiest tomatoes, I want to try getting very early tomatoes this year.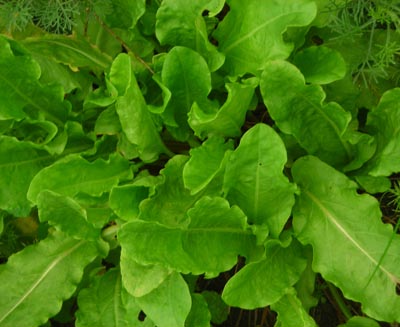 Sorrel
Brittany: I really want to make the classic french Sorrel sauce, so I'm going to grow some Sorrel this year to do it. I also only have a container backyard garden so it's perfect for my small space.
Salad Burnet
Brittany: A cucumber-like flavor. I love cukes, but can't grow them in the chilly, foggy summer in SF. I'm going to grow this instead and see if I can make things like tatziki/raita taste the same.
Blood Shot Pumpkin
Carl: A fun ornamental pumpkin with white flesh and orange and red "veins" that make it look like a blodshot eye. Hence the name. It's very unusual, and not easy seeds to come by, but I picked some up at a seed swap and can't wait to grow some!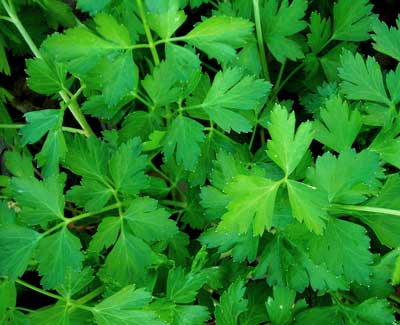 Old favorites:
Dark Green Italian Parsley:
Bobby: Whether or not I have access to land, I always grow Italian Parsley in a container outside the window of my 5th story apartment. Parsley is really hardy and isn't bothered by the brisk seasonal winds that blast over my roof from the ocean, plus it's delicious on almost anything you put it on. It's a must for salads, soups, meat dishes and is even good for some desserts. A little bit of chopped parsley goes surprising well with a slice of apple pie and a scoop of vanilla ice cream. The plants will produce for a really long time if you make sure to cut off any parts of the plants that try to bolt. I'm still harvesting from my parsley plants that I sowed last spring.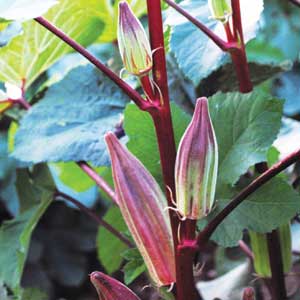 Hill Country Heirloom Red Okra
Karen: As a kid in Louisiana, I did not like okra. But something weird happened as I grew up: I developed a love of okra in soups and, of course, in gumbo. Buying okra here in California is hit and miss, so I figured it's time to grow my own. I settled on this variety because the color looks beautiful, and the plant is drought-resistant.
Sugar Loaf Chicory
Frank: When grown to perfection the blanched heart of this relative of radicchio is one of the very best salad plants. It is also perennial and very hardy.
St. Valery Carrot
Kristee: These sweet, tender carrots are one of our favorites. We eat them straight from the garden, sliced in salads, or lightly steamed, and have been known to rinse the soil off and snack on them while harvesting other veggies.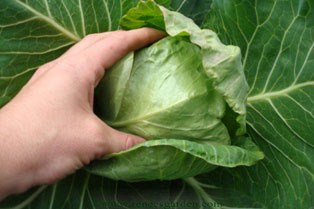 Baby Pixie cabbages
Carl: These are smaller heads than the great big ones you get on regular cabbage plants, which makes them perfect for cooking up as a quick dinner for two people. These plants are especially well suited to a Midwestern garden, since they can handle both extremes in temperature we get here.
White Beauty Radish
Karen: We grow radishes year-round here. These all-white radishes are lovely sliced into a salad, but are also mild enough to eat by themselves as a snack.
Fairy Tale Eggplant
Carl: These cute little striped eggplants are prolific producers and have a great flavor!
Papalo Papaloquelite
Frank: This member of the daisy family tastes a lot like cilantro, but is very heat tolerant and grows like a weed.