Do your go-to recipes change for summer cooking?
In the summertime, meals become a bit less structured around here. There's too many outdoor activities to enjoy that the idea of spending an hour in the kitchen cooking dinner just doesn't make sense. With our busy schedules, we typically throw something on the grill and toss together some kind of side dish and a salad.
One of my favorite side is carrot slaw. It works well with all kinds of carrots, goes together quickly and stores well for leftovers (if there are any!). This is a recipe I've made countless times, and it never fails to please.
Simple Carrot Slaw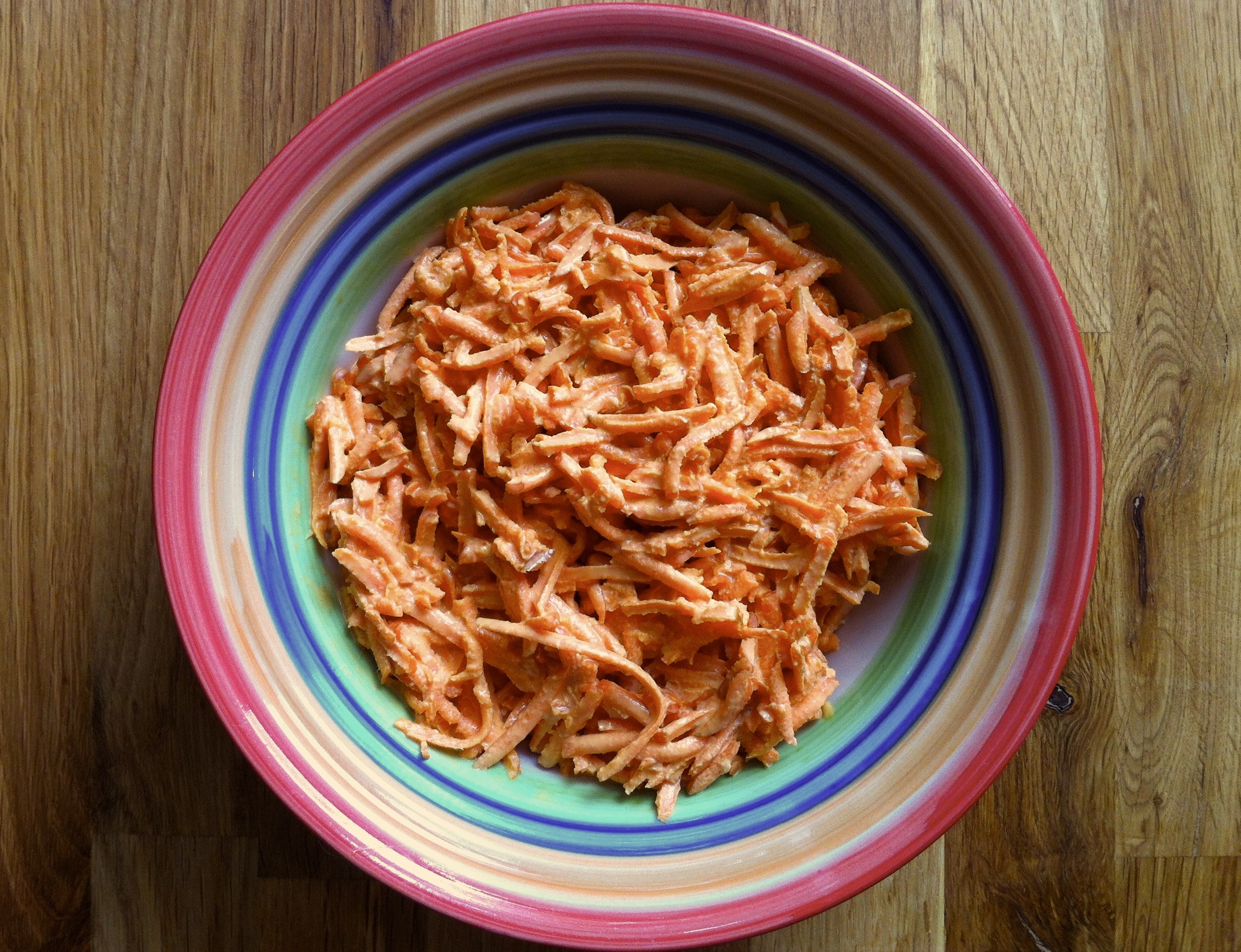 1 pound fresh carrots, shredded
1/4 cup mayo*
1 tsp horseradish*
1 tbsp honey
*You can alter how much mayo and horseradish you use, to suit your tastes.
Mix. Serve. Enjoy. It's as easy as that.
What are some of your favorite summer recipes for carrots?