It doesn't take a lot of space to have a great garden. You can grow more than you think, even if you have a small area to work with. You just have to be careful choosing your plants and creative in how you grow them. Urban gardeners have perfected the techniques of vertical gardening, growing nearly everything in a postage stamp sized garden just by training the plants to grow up.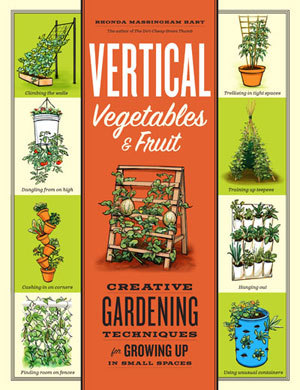 Many of our fans have already incorporated vertical gardening techniques into their gardens, and have been begging us to add the ability to change their garden layouts to reflect that. We're happy to announce that we've partnered with Storey Publishing to bring you this exclusive Smart Add On featuring Rhonda Massingham Hart's Vertical Vegetables & Fruits.
For only $4.99, you will be able to access all this:
Additional Guide chapter all about Vertical Gardening
Plant Guides with Vertical Gardening instructions
10 Signature Gardens to give you inspiration
How-tos for building your own Vertical Garden structures

Even if you're new to vertical gardening, this Add On will guide you through the steps, help you choose the best vertical growing options for each plant, automatically adjust the spacing, and assist in planning your plant placement in your garden by height so everything gets the best exposure.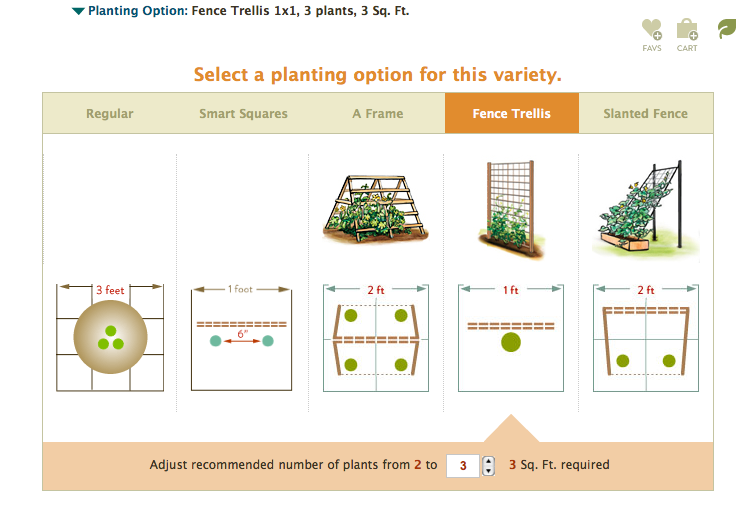 What's Included
Informative Content: Rhonda Massingham Hart's Vertical Vegetables & Fruit will appear as part of your garden Guide for easy access to information about growing vertical.

Guide: The Vertical Vegetables & Fruit section is chock full of informations including the benefits of vertical gardening techniques, an explanation of the different types of structures used, and which plants are best suited to vertical gardening.

Picking a Growing Approach: Under the "Plants in this Garden" tab, you can pick a specific footprint to match how you want to grow your plants vertically.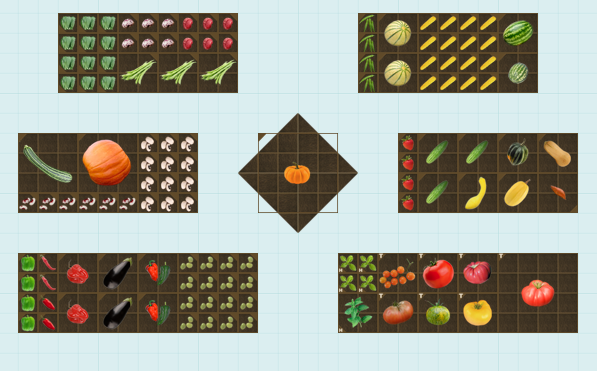 Your Vegetables: All vegetables in your garden that can be grown vertically will be automatically adjusted to their new spacing and a new grid will be created.
Plant Guide: Each Plant Guide, for plants that can be grown vertically, offers up suggestions and images for the best support for that particular plant.

Signature Vertical Gardens: Get exclusive access to 10 beautifully designed, inspirational Gardens that take advantage of vertical techniques and methods.

SmartGardener and Storey Publishing — a perfect match!
For 25 years, Storey Publishing has helped millions of independent readers enjoy simpler, more satisfying lives. Through an array of how-to books, Storey arms readers with practical skills and inspiration on a range of do-it-yourself topics: gardening, cooking, knitting and other crafts, backyard building, animal care, farming, and home improvement.
Readers turn to Storey for accurate, time-tested knowledge on topics from preserving garden-fresh produce to crate-training a dog. Whatever the subject — natural body care recipes, green thumb tips, inspired color choices for hand-knit projects, ways to raise healthy backyard chickens, or ideas for turning kitchen scraps into stunning houseplants — Storey provides the information that fuels readers' passions.
Storey is at the center of a vast revival of do-it-yourself lifestyles, a movement that has been fueled by an awareness of environmental responsibility, an appetite for the homegrown and locally raised, an appreciation for one-of-a-kind items, and a passion for nature. Whether picking up a needle and thread for the first time, or nurturing a decades-old passion for horses, readers know that they can turn to Storey for no-nonsense advice and new ideas — every time.