Buying seeds is one of the most exciting parts of planning a new garden. It can also be one of the most confusing for new gardeners. Here are some tips to help you figure out what seeds to buy, when to buy them, and how many you'll need.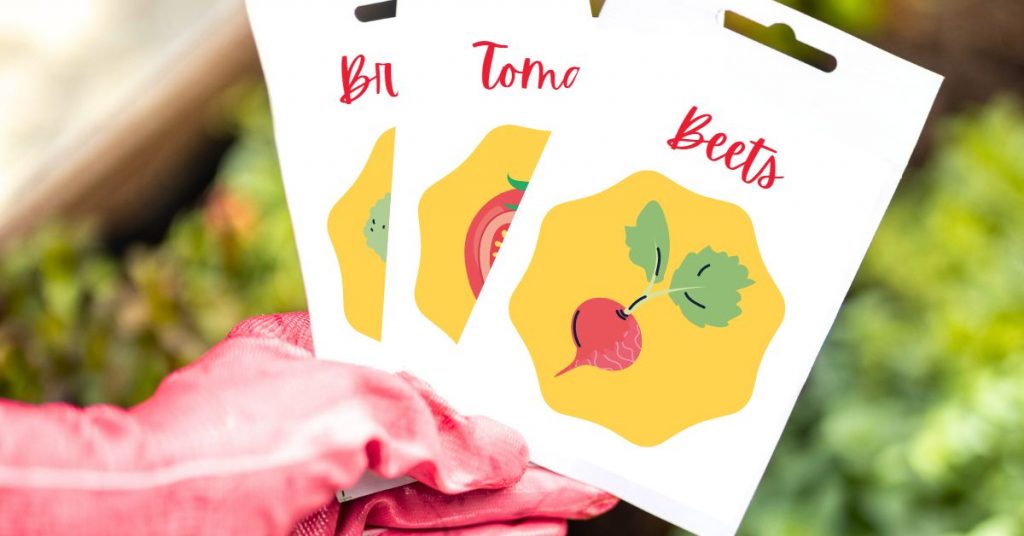 WHAT SEEDS TO BUY
Often new gardeners aren't sure about what they're going to grow, and thus they have no idea what seeds they need to buy. The easiest way to figure this out is to answer three questions:
How much space do you have in your garden?
This is simply a matter of how much growing space you have to work with. It's helpful to measure out your garden area, so you know exactly how much room you have for your garden. Once you have that info, Smart Gardener's unique garden layout tool will let you create a map of your garden area, showing the size of your beds and their placement in your yard.
With that information, now it's time to narrow down what plants you can grow in that space.
What kinds of vegetables and fruits do you enjoy?
Once you know how much space you have, you can start to think about what plants you want to grow and where they will go. A great place to start is to think about what vegetables and fruits you enjoy eating. If your family enjoys veggie-packed salads all summer long, you can't go wrong with homegrown lettuce, peppers, and tomatoes for an easy dinner straight from the garden!
It's important to keep in mind that different plants take up more space than others. Some plants like corn and pumpkins take up a lot of space for the number of vegetables you'll get to harvest. Other plants take a long time to mature, locking up that space for the entire season. That's not bad if you have a lot of space to use and a long growing season.
If your garden growing area is small, you may want to focus on smaller vegetables that mature faster and give you more bang for your buck. Plants like greens, radishes, peppers, and tomatoes will help you maximize your growing space and time.
Smart Gardener has thousands of varieties of vegetables, fruits, and herbs in our database to choose from. For each variety, we include in-depth info about everything you'll need to know — spacing, ideal growing conditions, growing season, and time to maturity.
Which varieties work best in your climate?
The last step is figuring our what variety you want to grow. Many vegetables have been bred to work better in different climates. Some varieties are cold tolerant and work well in northern areas, while a different variety of the same plant works better in the hot and humid conditions of the south. You'll need to select the right plants for your garden.

Smart Gardener allows you to filter the plant database by "recommended for your region" showing you only those varieties that will work with your climate and growing season, taking the guesswork out of choosing the best varieties for your garden.
Alternatively, you can see the detailed plant information for each variety, showing its growing season (short or long) and ideal growing conditions (cold, cool, warm, and hot) for each variety. This can help you decide which variety is suited for your area.
Now that you know varieties you want to grow, and where you'll put them, you're ready to place your seed order.
WHEN AND WHERE TO BUY SEEDS
The best time for buying seeds is the dead of winter. The second best time is whenever you're ready to begin planting your garden.
Seed Catalogs
Most seed companies send out their annual catalogs in November and December, and see their biggest sales of seeds in January. Many gardeners enjoy leafing through the catalogs on cold winter evenings, dreaming of (and planning for) their summer gardens.
But it's more than wishful winter daydreaming. Ordering seeds in the winter is the best way to be sure to get the seeds they want in time for spring planting.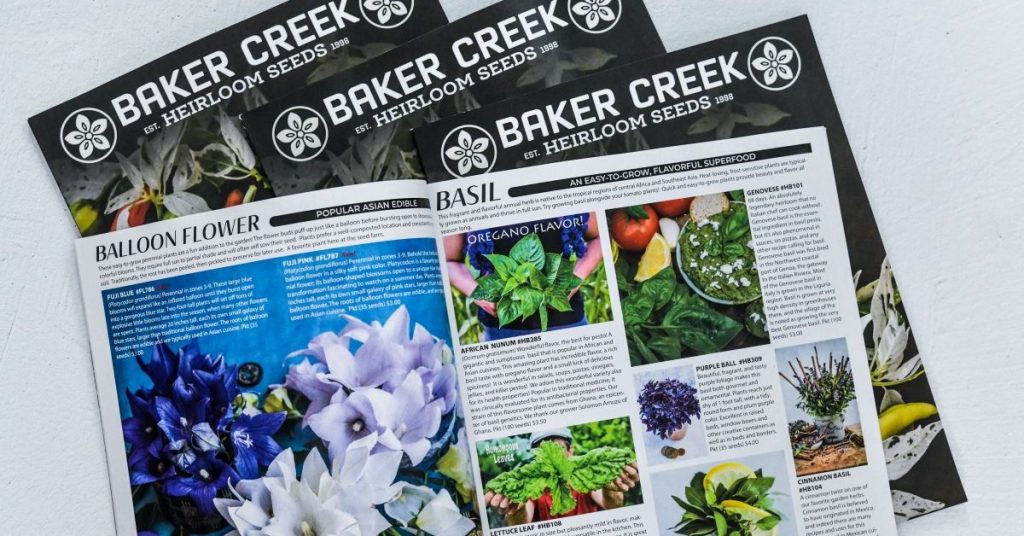 Gardening begins long before the last frost of the season. Especially for gardeners living in colder climates, where the growing season is short. To maximize the growing season, many gardeners begin planting seeds weeks or months before it's warm enough outside for growing. This gives their seedlings a head start indoors while it's still cold and snowy out.
Most major seed companies have catalogs they will happily mail to you in the late fall or early winter. Some of our favorites are:
Keep in mind that they often run out of catalogs by early spring.
Online Seed Ordering
If seed catalogues are no longer available, there are other options for buying seeds. While many gardeners enjoy browsing through a paper catalog, you can just as easily browse online.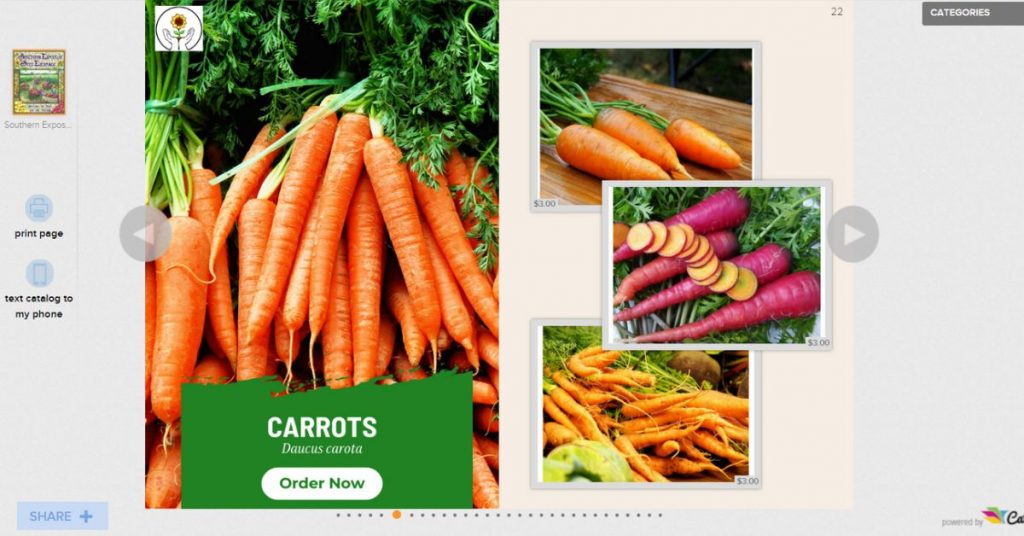 In fact, most seed retailers offer online seed catalogs. Some of our favorites are:
You can also purchase seeds from smaller seed sellers, such as Snake River Seed Cooperative, NE Seed, and Seeds for the South. These companies often offer specialized seeds for the regions they grow in, but don't have the resources to put out a printed catalog.
Local Retailers and Community Groups
And of course, you can buy seeds in person from your local garden center. This is especially helpful if you're impatient and don't want to wait for your seeds to arrive in the mail.
Finally, there are many great options for getting seeds from your local community. Seed libraries are popping up all across the country, with regular events where gardeners get together to swap seeds and share information about what they are growing and tips and advice for new gardeners.
HOW MANY SEEDS TO BUY
How many seeds you need to buy really depends on how many plants you want to grow. For most gardeners, one packet of seeds will be more than enough. When starting plants from seed, you always plant more seeds than you need. This ensures you will have enough healthy seedlings to transplant. Even so, for most plants, you will have plenty of seeds leftover.
If you will be succession sowing, you will need to factor that in to your seed purchase. Especially for plants like baby greens and lettuces, radishes, and other quick-harvesting veggies, you may want to consider buying extra seeds to ensure you have enough for the entire growing season.
Smart Gardener Can Help
There are a lot of variables that go into planning a garden. Smart Gardener does all the work for you by creating a smart personal profile of your garden. This personalized profile is designed to guide you every step of the way, from selecting plants for your garden and creating a planting schedule, to sending weekly reminders for gardening tasks to keep you on track for a bountiful harvest.